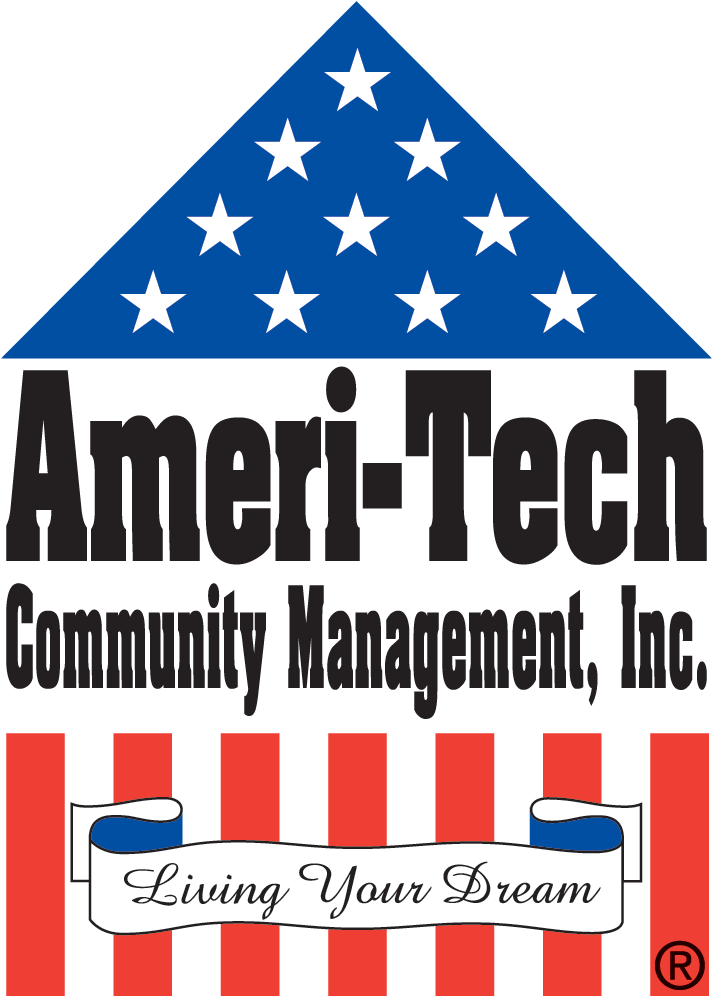 Frequently Asked Questions (FAQ)
Why should we choose Ameri-Tech to manage our community?
As your management partner, we will take pride in managing your community as if it were our own. We have a proven track record of helping associations just like yours run smoothly and in accordance with their governing documents and statutory requirements. We look for ways to save you money even before stepping foot on your property.

The Cornerstone of our Business is
Follow Up
Communication
Responsibility
Quality Control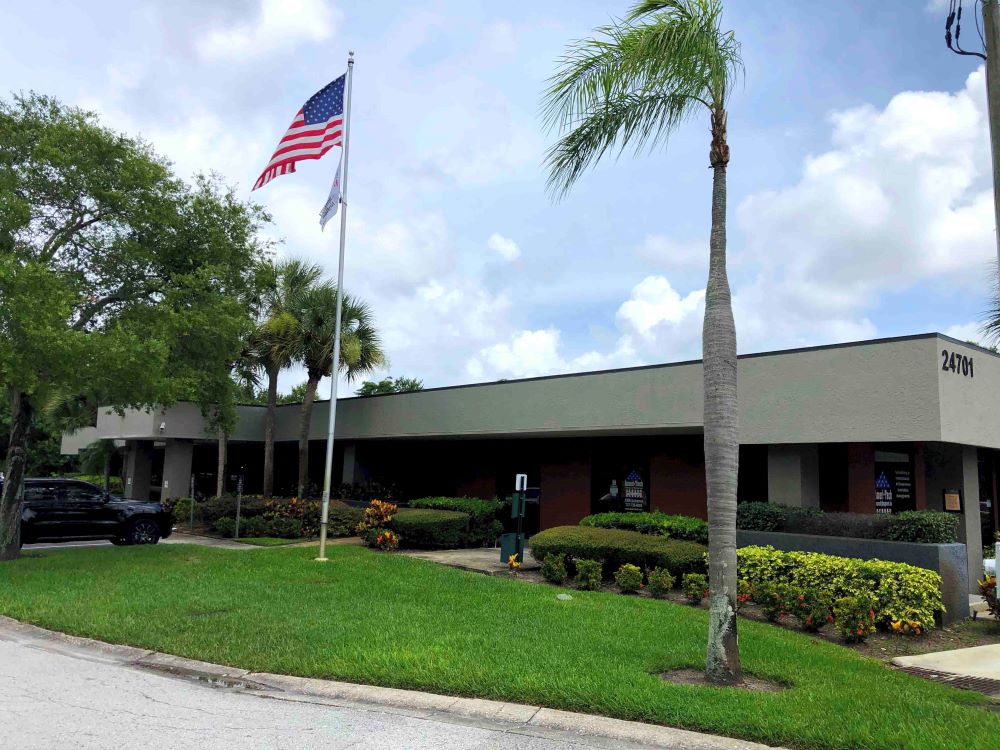 Our Cornerstone Values are the foundation of Ameri-Tech Community Management. We use these as a guideline when we interact with each other, our vendors and most importantly, the Communities we manage.
What can Ameri-Tech provide that other Property Management companies cannot in regard to Emergency Response?
We have developed an Emergency Response Team. After a disaster our goal is to clear the streets and parking lots in Ameri-Tech's managed communities so that we may provide access to emergency first responder teams to assist those in need after a disaster. Furthermore, we will:
Open up your community to allow access for emergency vehicles and personnel
Initiate the insurance claim process with photography and streaming video.
Mitigate structural integrity issues by contracting in advance, a Blue Tarp Organization and general contractors.
Create a satellite feed to view damage with streaming video of your community. This will help relieve some of the Board members' anxiety as well as using the same for insurance claims.
We are leaders in the industry of Emergency Management Services with respect to clean-up, mitigation, access, insurance claims and rebuilding YOUR COMMUNITY in the event of a disaster.
Does Ameri-Tech offer an Association website?
Yes! We firmly believe that by developing and maintaining a community association website it will enhance the communication from the board to your homeowners. Our website development division will develop a comprehensive website for your association specifically designed to meet the needs of your community! This can include:
A variety of layouts and templates to choose from
Enhanced photos of the recreational facilities and entrance
Streaming video and platt maps
Meeting dates, agendas, and minutes.
Your association documents including By Laws, Covenants, Rules and Regulations, Architectural Standards and color palettes
Architectural Change Applications
Residency Applications as well as estoppels, transfers, questionnaires, budgets and other statutory requirements.
We can also create a contact list of your board members with their e-mail addresses as well as any other information you would like to share with the community. Our websites are specifically designed with your needs in mind.
Does Ameri-Tech offer a web-based access program for Board members?
Yes! This valuable program is password protected so the Board of Directors can access the association financial data, delinquencies and non-compliance related issues. All this is provided in real-time! What a great tool for use in increasing productivity and for enhanced communication between managers, the board of directors, committee members, and residents. It provides access to a variety of information and ensures a safe record keeping system as data is secured both locally and out of state. Board members and owners have anytime access to:
Monitor payment history activity. Owners will have access to view their individual unit payment history activity. Board members will have viewing access to all association records.
Monitor status of work order requests.
Monitor status of violations.
Access association governing documents.
Access association operations information.
Manage their individual password/security.
View newsletters and calendars of events.
Managers and Board Members can communicate via email or regular mail to selected groups. They can notify a particular stack of units about an upcoming water turn off event or notify a particular group of residents about inclement weather.
Managers and Board Members can access specific document provisions for reference in association communications.
Managers receive timely notification when action is required on active violations or maintenance service requests.
Can Ameri-Tech assist my association in identifying qualified contractors and securing bids for services?
Yes! We were the first management firm to establish a preferred vendor program. By serving many communities over the years we have acquired an unparalleled list of qualified Preferred Vendors. We have an advantage and an uncompromised edge that allows Ameri-Tech strong negotiating power to lower your costs! We work with your preferred vendors or recommend from our list of contractors that are properly insured with Worker's Compensation insurance and Licensed in their profession. Our objective is to negotiate for you, the fairest price at the highest quality!
Our preferred vendor list is available to the Board, and all your homeowners through our website www.ameri-tech.com. These preferred vendors are also included in an annual publication distributed to all homeowners at NO CHARGE.
Does Ameri-Tech have a Legal Representative and a Financial Professional on staff?
Yes, we have both an in-house Attorney and CPA at Ameri-Tech
What is Ameri-Tech and its staff all about?
At Ameri-Tech Community Management, we have a deep respect and appreciation for each of our communities, no matter the size. We never forget that each community is special and has unique needs. In fact, it's our depth of hands-on experience that helps us provide personal attention. We never lose that individual attention. Communities benefit because we offer the collective experience of our top community management professionals who have superior leadership ability in the management of your Community.
It takes more than one person to manage a community association and Ameri-Tech's team of proven professionals work together to help increase the value of your community, provide complete management and financial services, and focus on your issues as needed. Community association management requires expertise in a broad range of diverse disciplines and Ameri-Tech excels in them all.
When can we expect Ameri-Tech to process our Monthly Financial Reports?
We guarantee to have your financial reports in the mail or electronically – completely reconciled to include bank statements – no later than the 10th of the following month. All reports are closed at the end of the month and all income is posted the same day received.
We have a state of the art computerized accounting program that is integrated with a lock box system. This allows for direct deposits, credit cards, on-line bill paying and up-loading capabilities. This advanced program with continued updates is Vista compatible and can provide hundreds of different reports to our Board of Directors.
What type of assistance will Ameri-Tech give us in the budget preparation process?
Proper budgeting and financial planning are very important to a well-run community. One of our primary responsibilities as your management company will be to review, prepare and recommend to the Board of Directors an operating budget which adequately covers the immediate and long term needs of the community.
Will Ameri-Tech take care of our ownership transfer?
Yes! We work with the title companies in establishing procedures that allow for expedient processing of information needed for timely closing of sales. We also provide the necessary mortgage questionnaires and mortgage qualifying information to assist the lender in approving the community for as many different loan programs as possible. This will enhance the saleability for the community!
If we hire Ameri-Tech, how smooth is the transfer?
We take care of the entire transfer, notifying the former management company, setting up new accounts as required, taking care of new coupon orders as well as a complete financial set up. We have successfully completed this process many times and we guarantee it to be smooth. In most cases we will come aboard before our contract starts AT NO ADDITIONAL CHARGE! We notify the homeowners of the change by mailing an introduction letter including our contact information and a magnetic business card.